Financial Challenges Spur Innovative IT and Business Solutions.
"The way we work is changing rapidly, offering an enormous competitive advantage to those who embrace the new tools that enable contextual, agile and simplified information exchange and collaboration to distributed workforces and networks of partners and customers".

With one of the most difficult economic situations facing government and business organizations today, IT departments around the Globe are re-evaluating their IT strategies and seeking innovative solutions that create competitive advantage. With limited budgets and a highly dynamic marketplace, it is imperative to meet the demands of constantly changing business needs.

Mindware's Next Generation Application Development framework (Me2) is a proprietary tools set that significantly reduces the development cycle time and resource costs. Me2 enables the next wave of knowledge worker productivity and collaboration. This next generation collaborative framework helps organizations shift from "information handling" to "information interaction" and superior management. With Me2 technical teams can collaborate more easily with business teams to create processes in real time, reducing requirements gathering and cycle times creating a collaborative relationship between IT and business – creating an agile enterprise.

Me2 can help transform the way IT departments build and deploy custom applications by offering a faster, more cost-effective and risk adverse alternative to traditional application development. Me2 streamlines all stages of the application development process – from requirements gathering, design, coding, testing, and delivery.

For example, with Me2, you will be able to build sophisticated applications from a drag and drop menu of pre-configured software modules without using any code and publish them as a web service instantly across the web making them available to other users within the organization for reuse and/or further development. ME2's ability to generate 3GL code, will allow programmers/IT professionals to generate 70% to 80% of the code in 10% of the time and add the remaining 20% of the code resulting in savings of at least 50% of code development and cost savings.

The advantage of developing applications using ME2 is the speed of which an application can connect to other applications and business logic. Me2 enables the orchestration of dynamic business resulting in economies of scale in which each application deployed decreases the overall costs of all existing applications since it does not require additional infrastructure or resources.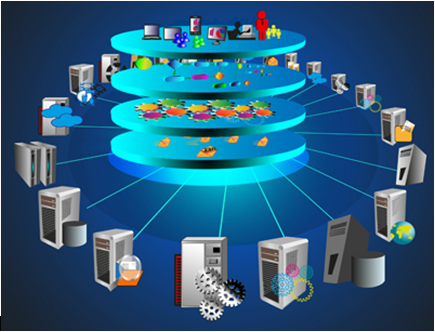 Me2 BENEFITS
Accelerate time-to-market cycles
Resource / OPEX reduction
Facilitates greater business agility
Promotes organizational flexibility
User-driven technology
IT and Business teams can be global
Simple to orchestrate
Organizational Transparency
Me2 has built in capability to instantly access data from Internet Portals and applications, ERP, CRM, SCM, TMS, BI, Project Plans, Spreadsheets, Text/PDF files, Visio, CAD, OCR, Mainframes, AS 400 systems, EDI, and Databases such as DB2, Oracle, SQL Server, Sybase, etc.

The ability to manage, analyze, integrate, and correlate information from many diverse sources becomes an automated process through the introduction of Mindware's Me2 Framework. This includes the ability to acquire, source, and automatically liberate data from most data sources.

Mindware's Me2 framework delivers the benefits of SOA and BPM, and fully complies with all standards, but without the massive coding effort, time, cost, and risk involved, in application development. The emergence of Me2 framework fills a vital need for corporate business transformation and modernization for federal agencies and other organizations within our government. This pioneering solution augments and extends the life of existing technology investments–not replacing them by making it easier to integrate and extend legacy environments.